VERIVIDE Company supplies systems to identify, verify and copy colors from year 1964. Advanced innovations in equipments DigiEye allows to evaluate colors faster, more accurately and above all effectively.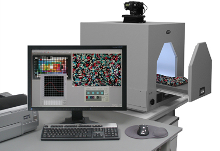 VERIVIDE Company supplies equipment allowing an accurate and an objective verification of color, improving quality and usefulness. These are relate to a number of industries such as food, cosmetics, motor and textiles sector as a whole. Color is the most important visual aspect of the product, the color and overall appearance has an ultimate affect on customer buying decision. Innovations introduced by VERIVIDE allow not only digital assessment of "overall appearance" but also to assess accurately quality, reliability and suitability of the products.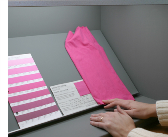 VERIVIDE also specializes in illuminations, an offer includes decorative lights for cabinets along with a huge range of different type of bulbs in order to evaluate the color, quality, durability, and above all to compare colors and their variations.