Z.P.H.U. Company is pleased to recommend an universal pad base for cutters to cut off samples in weight tests in materials like textile, paper and cardboard, also worth recommendation are cutting blades for the cutters.
They are products of the highest quality.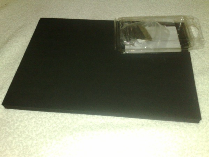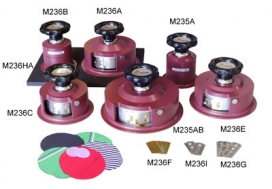 Washer, made of special foam, extends many times over life service of the cutting edges, allows to compensate very quickly the cost of buying. The foam, of which the pad is made, has an excellent density while maintaining durability and cut resistance. This pad has a prolonged period of exploitation as it is purpose-built for cutting edges!



There are also available blades for cutters, shown in the picture. In our offer there are cutting machines of various sizes - including 10cm2, 38cm2, 100cm2, and more..